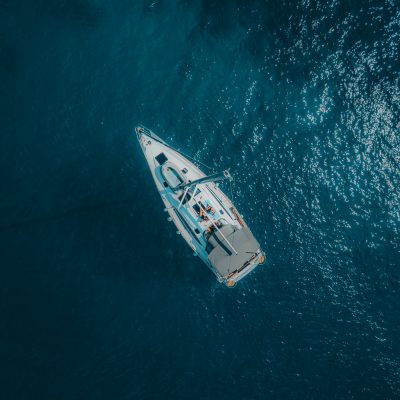 Webtide is the company behind the open-source Eclipse Jetty and CometD projects. We fully fund the ongoing development of the projects.
We are able to accomplish this by working with all of the active committers on the open-source projects and enabling our customers to have direct access to us.
Below are the principal developers of Jetty and CometD as well as some of their backgrounds. Customers of Webtide have the ability to ask questions and interact directly over video conference. We even visit for training or design meetings if our customers have the need!
Jesse serves as CEO of Webtide and is a Project Leader for Jetty.
Jesse has been an active open-source contributor for going on 20 years, working primarily with Eclipse Jetty, Apache Maven, and several other supporting open-source projects on the fringes of those communities. He has spoken at several conferences and Java user groups over the years.
Jesse serves on the Eclipse Foundation Architecture Council and is the current Jetty representative to the Runtime PMC.  He also plays a lead role in managing the intellectual property aspects of Jetty and its dependencies within the foundation. 
Greg serves as Chief Architect and is the founder of Mort Bay Consulting and co-founder of Webtide.
Greg is the lead developer of the Jetty open-source servlet server and a member of the expert group for the servlet specification from the Java Community Process.
Greg has contributed to Geronimo, JBoss, activemq, DWR, and other open-source projects. Born in Sydney in 1964, Greg graduated from Sydney University with an honours degree in Computer Science in 1986. Since then, he has worked as a developer, designer, team leader, and architect on varied problem domains, including telecoms and the WWW.
Jan is a co-founder of Webtide LLC and Mort Bay Consulting.
Jan has extensive industry experience as a team leader and consultant, working with Java, JavaEE, and many other related technologies. She is a contributor and committer to several open-source projects in addition to Jetty.
During her 20-year career, she has delivered client-side and server-side applications in industry sectors as diverse as online services, telecommunications, banking, and finance.
Simone is a Lead Architect at Webtide LLC and Jetty and CometD Project Lead.
Active open-source developer, he founded and contributed to various open-source projects such as Jetty, CometD, MX4J, Foxtrot, LiveTribe,
and others.
Simone has been a technical speaker at various national and international conferences such as Devoxx, JavaOne, CodeMotion, etc., and is a co-lead of the Java User Group of Torino, Italy.
Simone specializes in server-side multi-thread development, JEE application development, Comet technologies applied to web development, web network protocols (HTTP, WebSocket, HTTP/1/2/3), and high-performance JVM tuning, with a passion for garbage collectors.
Joakim is a Senior Engineer with Webtide LLC.
Joakim has been involved in open source since well before the term was coined and has been a committer on many open source projects, including Jetty and Apache Maven. He has a broad background in computer science and extensive work in Mobile app development, 'Big Data,' and designing Map/Reduce processes.
He has been instrumental in making the Jetty standalone server experience what it is today. His deep experience with server protocols coupled with his eye for the developer experience has benefited the open-source project tremendously. Furthermore, his background in test development is without measure.
Olivier is a Senior Engineer with Webtide LLC.
Olivier has been in the open source for a very long time now. We can certainly call him a veteran! He is part of the Jetty project team and JakartaEE TCK team to ensure Jetty has a good set of tests to follow specifications from the industry standards. He participates in a few open-source projects such as Jenkins, Apache Maven, etc…
His primary experience is related to developer tooling, and he loves improving the developer experience.
Ludovic is a Senior Engineer with Webtide LLC.
Ludovic was part of the official teams of the Ehcache 2, Ehcache3, and the Quartz Scheduler projects before he joined Webtide, for whom he uses his experience in writing and measuring highly performant, concurrent, and scalable code.
He also is the original author of the Bitronix Transaction Manager open-source project, making him one of the world's foremost experts on transactions. He occasionaly speaks at various conferences like JavaOne, JavaZone or Devoxx.
Lachlan is a Seasoned Engineer with Webtide LLC.
Lachlan is a software engineer at Webtide with over half a decade of experience working on Jetty. He is a leading expert in Jetty WebSockets, having led the major Jetty 10 WebSocket refactor. Lachlan is also the primary maintainer for the Jetty docker images and authored the Jetty OpenID Connect integration.
His deep understanding of Jetty and web technologies and his commitment to creating high-quality and performant software make him a valuable asset to the Webtide team.
"The decision to choose Jetty as the basis for customer applications is confirmed in particular by the meanwhile years of trouble-free and stable operation on various operating systems as well as the ease of use in development. Direct contact with the Jetty developers also enables us to optimally realise new challenges and implement them as quickly as possible."